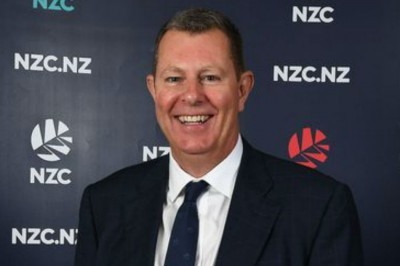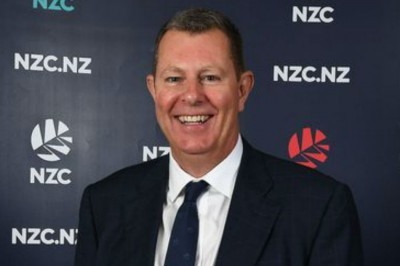 Source: My Khel
New Zealand's newly appointed chairman of International Cricket Council, Greg Barclay, says that World Test Championship has not achieved its intended goal. The disturbance caused by Covid-19 has highlighted it's "shortcomings."
Barclay suggested that WTC going "back to the drawing board" after the latest-maiden competition not showing the intended results. It's going out of the way.
"In short, I don't think so. Covid has probably highlighted its shortcomings of the championship," ICC Chairman said on a virtual conference of wire services when asked about the WTC purpose.
The World Test Championship was positively affected by the pandemic as it is impossible to finish all the scheduled matches along with the WTC final at Lords. It has pushed ICC to develop the middle ways as "a percentage allocation of points."
I wonder whether some of it was because of an attempt to develop a Test Championship, clearly designed to drive interest back into Test cricket, provide a bit of context and relevance around the Test matches," Greg Barclay said.
Want to read more? get latest cricket news
"From an idealist's point of view, probably it had a lot of merit but practically, I do disagree, I am not sure whether it has achieved what it intended to do," he added.
ICC Chairman said that he had the support of some full-member nations who agree on rethinking about the matter. "Yeah, I think there would be some countries (who agree with the rethink). It is difficult for some of the full members as they simply can't afford to play Test cricket," said Barclay.
"Test cricket has got its legacy and I am a purist but I do accept that as much as I want to keep it as it is, less and less countries are able to afford that arrangement and are able to play it," he added.
Beamer
Tom Grant, also known by his nickname "Beamer," is a cricket zone author and casino game enthusiast. He has a passion for both sports and gaming, and enjoys sharing his expertise with others through his writing. Beamer has written many insightful reviews of various casino games, providing helpful tips and advice for players looking to improve their skills and win big. His articles are well-researched and articulate, making them a valuable resource for anyone interested in the world of online gaming. In addition to writing about casino games, Beamer also covers the latest trends and developments in the world of cricket. He is a talented writer with a knack for explaining complex concepts in an accessible and engaging way.
Related posts
Main Partners
Sign up to 1win and get bonus up to 75,000 INR
Download Melbet app for Android & iOS free and claim bonus BDT 10,000
Best Online Casino
Join Betvisa casino today and grab 100% Bonus up to ৳20,000
Start play at 1xbet casino https://1xbetonline.in/ and get bonus up to ₹126,000 + 150 Free Spins.
Visit BC Games and immerse yourself in a world of many games. New players get a 300% bonus on their first deposit!